Opti Bond - Akzentz UV/LED Options Gel
Options base gel for the optimum bond. Excellent as an every day bonding gel for clients who have lifting. Can be used under all products including Classic UV gels! Prep nail, prime as desired and apply a thin coat of opti-bond, then cure.
If you plan to soak off the nails, we recommend Base as Opti-bond will take longer to soak off.
Soak Off Cures 60 seconds in new hybrid UV/LED lamp
Cures 2 minutes in standard UV Lamp
Will not cure in a standard LED lamp.
Available in 4gr/.14oz & 25gr/.88oz Refill tube
customers are viewing this product
Have Questions? Ask An Expert
Customer Reviews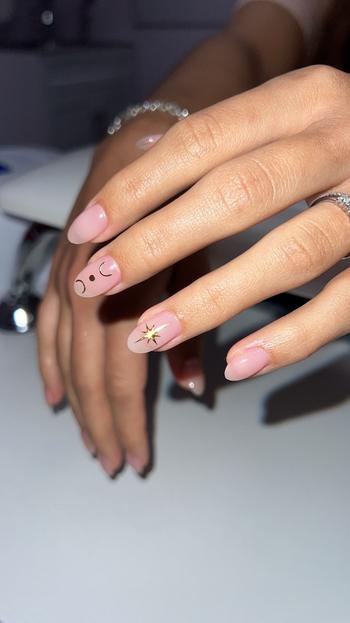 10/20/2023
I recommend this product
My favorite overlay gel!
I have been using this gel for over a year now and I love it. I also use the Trinity gel for some of my clients, which is great as well. The fact that you can choose to soak Options Crystal Clear off, while it still behaving like a hard gel is great though! I use opti bond as my base and a rarely have any lifting issues with my clients. I would love if Akzents would would make the Options Crystal Clear formula in some tinted colors like they have done with the Trinity gel!
Rachel D.

United States
09/23/2021
Great Setting
My new favorite gel! Thinking getting even the colors gel.
GIZELLE L.

United States
02/06/2021
I recommend this product
Opti Bond works great
It gives superior longevity for my gel overlay nails. Definitely recommend.
Gayeong W.

United States
08/19/2020
I recommend this product
Great base.
I use this product all the time. Love it.
Anonymous

United States
08/28/2019
Very Pleased
Every thing that I have purchased from Akzentz has been easy to use and performed as described.